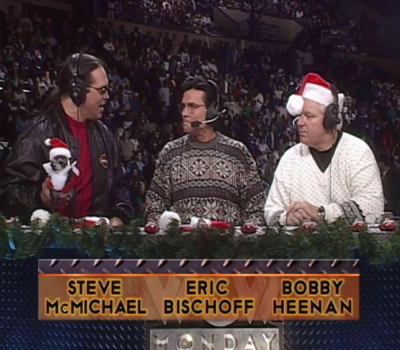 The final day of the year brings our last episode of 2021, and as with previous years it's a doozy.
For the third straight year, Dean and Liam have implored you to ask them ANYTHING related to World Championship Wrestling. And after doing it solo in 2019 and inviting a guest in 2020, this time - for the first time in the show's history - there are two special guests!
British wrestling luminaries Justin Richards and Adam 'Muscles' Mansfield return to the show at the very same time to help tackle your WCW Qs. Be ready for plenty of BritWres anecdotes and three times the Ayass abuse!