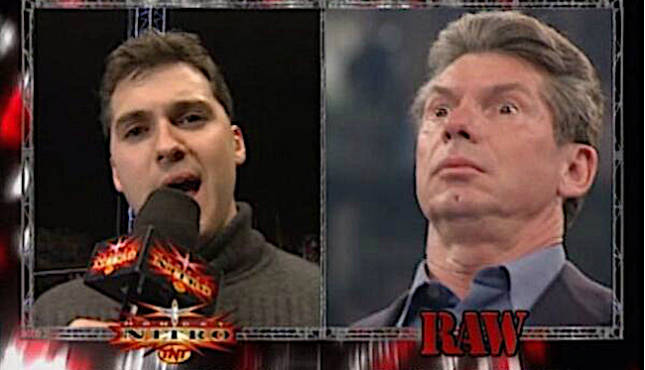 It was indeed an entire two decades ago on this very day that World Championship Wrestling staged its final live event, the 'series finale' edition of Monday Nitro, from Panama City Beach, Florida.
This poignant landmark has prompted Dean and Liam to reflect back on the final few months of the company, whether Eric Bischoff could have truly turned things around with Fusient if he had a TV network to back him and whether WWE could have at the very least done something more meaningful with their new assets.
Plus, we read out YOUR ideas for how the planned return PPV under Fusient, The Big Bang set for May 6, 2001, should have been handled!