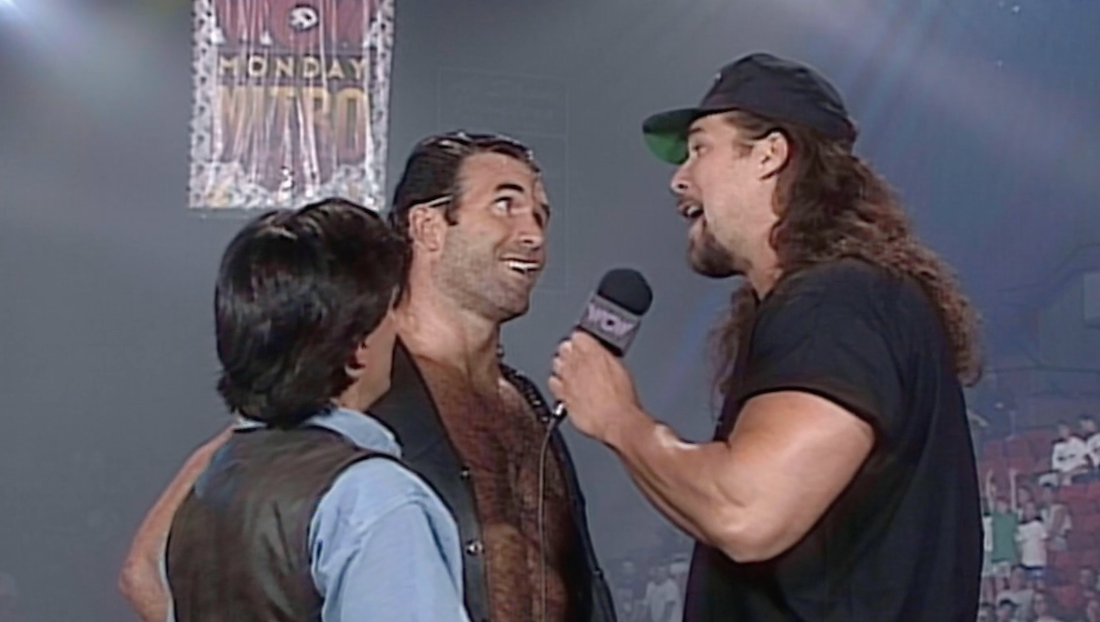 Nitro's move to two hours continues to experience some teething pain, as WCW delivers another one-hour episode stretched out the extra length as the hard sell for the 1996 Great American Bash begins.
That said, a great old-school tag team main event featuring Sting and Lex Luger defending the tag titles against the Horsemen, plus perhaps the greatest ever match lasting under a minute between Lord Steven Regal and a young Billy Kidman, are highlights on this June edition of the show.
Join Dean and Liam as Scott Hall arrives with his "big surprise", who delivers one of the soundbytes of the podcast's intro!