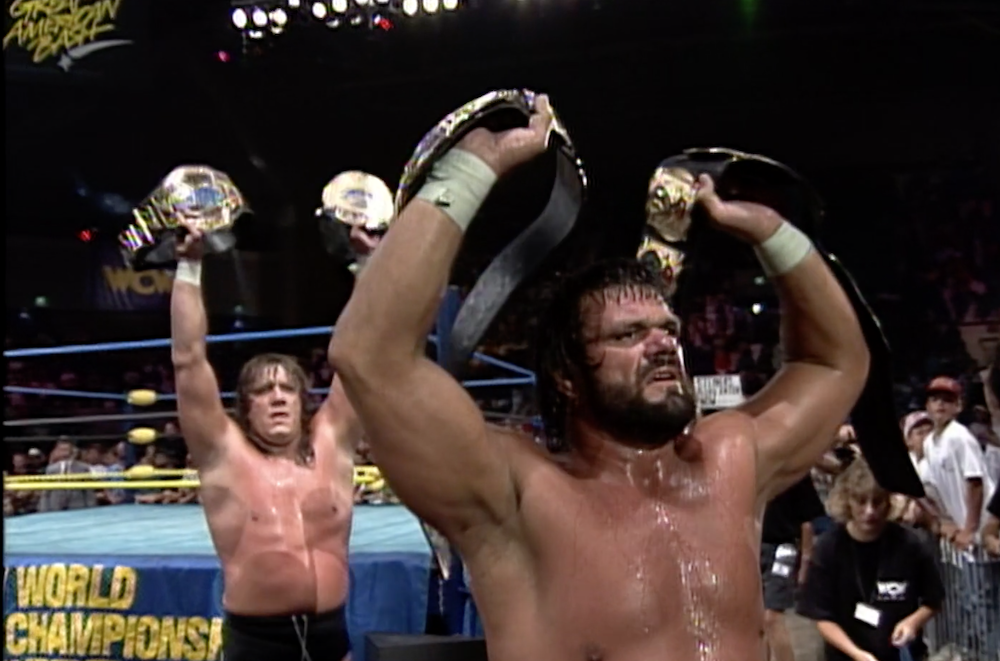 We here at Because WCW have covered our fair share of awful, harebrained, nonsensical offerings from various loons somehow employed to positions of power at World Championship Wrestling over the years. This time, however, Dean and Liam cover perhaps the dullest.
Joining them to look back at the 1992 Great American Bash is wrestling historian and operator of the Scottish Wrestling Hall of Fame, Bradley Craig. A tournament for the NWA tag team titles dominates the show as the Bill Watts era begins to vaccuum the entertainment and charm out of professional wrestling.
Thankfully, the one non-tournament match is Sting vs Big Van Vader for the WCW World title, one of the best bouts in company history. So there's that.