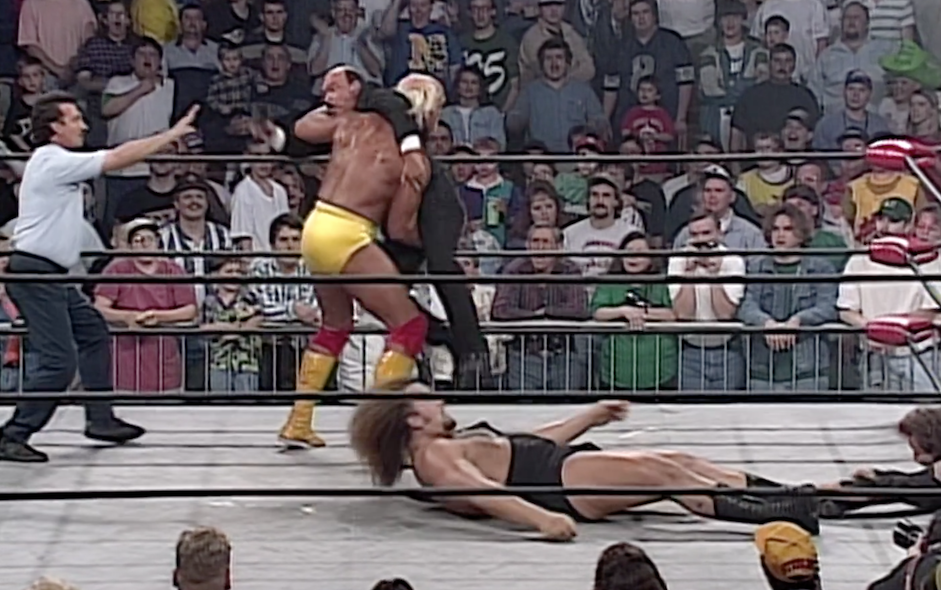 Good news: Midlife Crisis Hulk Hogan makes his final appearance on this edition of Monday Nitro before forming the New World Order and going Hollywood that summer.
Bad news: he manages to leave a horrific taste in the mouth of the watching fan on his way out with his latest desperate self-serving antics.
Join Dean and Liam as they endure a depressing opening segment, enjoy The Nasty Boys and Public Enemy beating the tar out of each other and witness the latest instalment of Randy Savage Formula Reverse Squash Matches(tm).