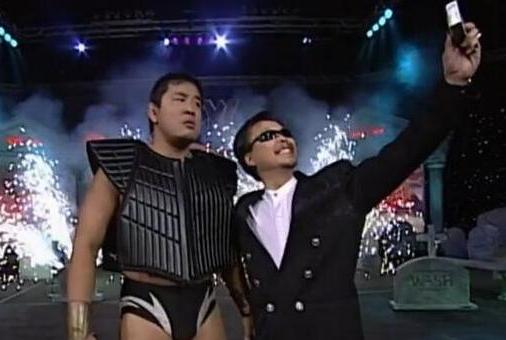 From Monday August 31 to Sunday September 6 2020, hookedonwrestling.co.uk and Because WCW are celebrating 'Monday Nitro Week', to commemorate the 25th anniversary of the very first episode of the game-changing weekly TV show on September 4.
To mark the occasion, Dean and Liam present a very special interview conducted by 'The Twisted Genius' with his fellow devious manager, WCW legend Sonny Onoo!
The sunglasses-wearing, wide-grinning former international liaison and on-screen talent for World Championship Wrestling reflects back on the very beginnings of Nitro, his favourite talents to work with, being involved first-hand with the Monday Night Wars and more.