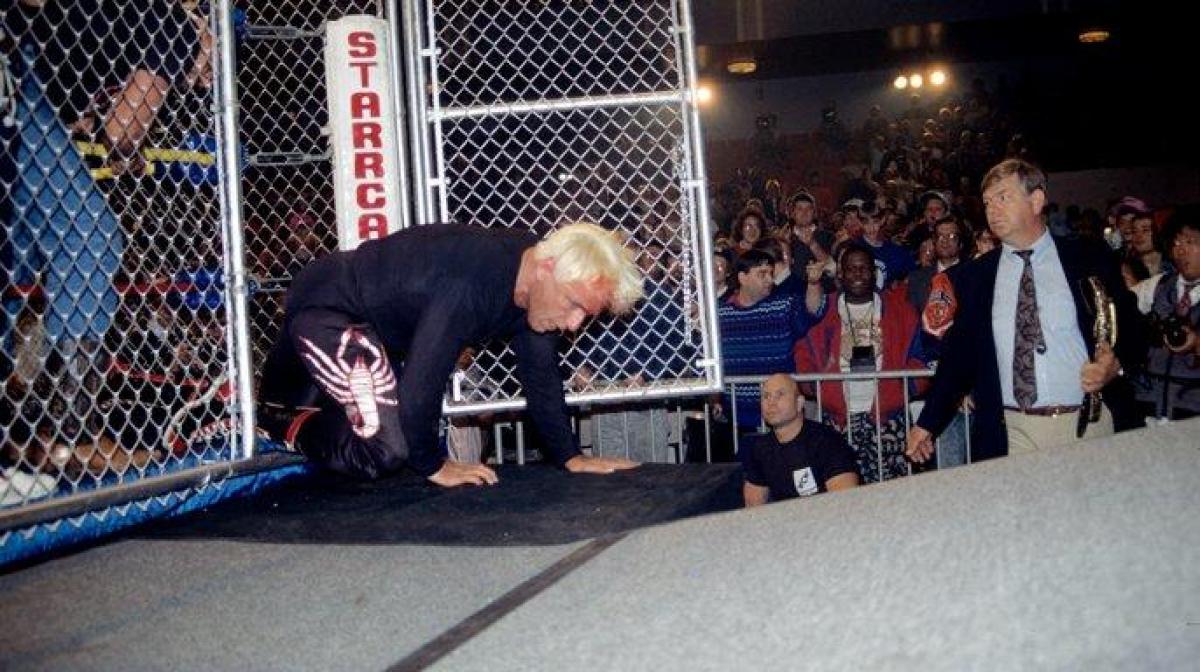 World Championship Wrestling transitioned out of the NWA/Jim Crockett Promotions in 1990, and is there a more WCW way for the company's era of infamy to begin than the Black Scorpion storyline?
Ole Anderson followed up a brilliant 1989 by growling into a voice distorter to cap a massive squandering of the firm's momentum, shortly before he would be replaced as booker by Dusty Rhodes. 
Dean, Liam and special guest Carl 'Conroy' Stewart do their best not to say anything that breaches the podcast rules or bash their own heads into their laptops as they endure 14 matches including an obscure and pointless tag tournament, overly political match finishes and, of course, that main event.