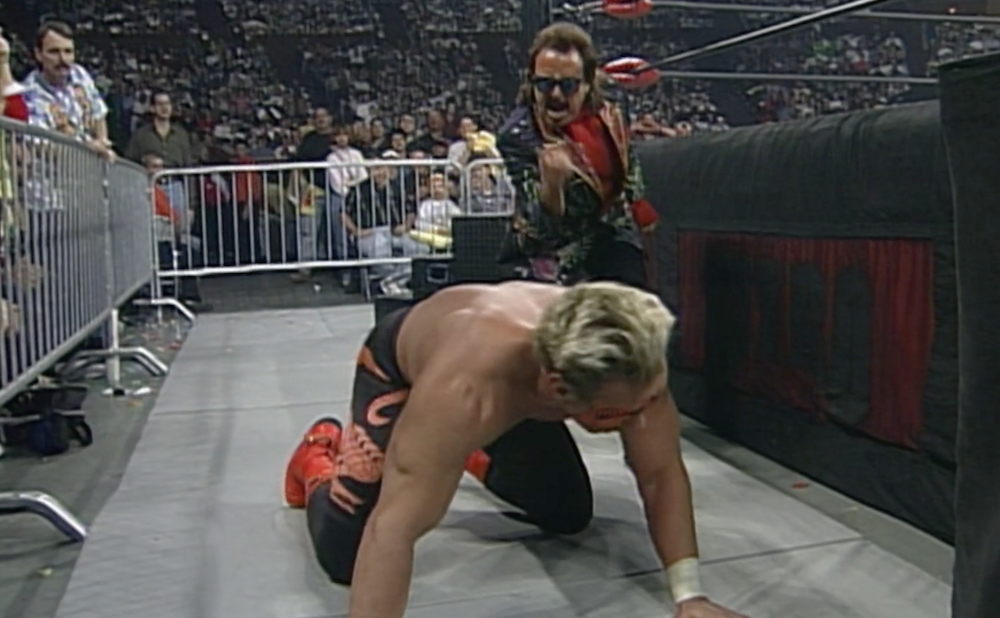 Nitro's 20th episode, taking place in Miami, is the first serious sign of how shallow the roster's rotation was before the Outsiders and the New World Order shook things up momentarily.
A top-heavy match listing sees Randy Savage and Lex Luger randomly resume their old hostilities while Sting challenges Ric Flair for the World title in their third singles outing on the TNT show alone so far. But, of course, Hulk Hogan's predictable clash with Meng main events anyway.
Come join us for all of that plus the Public Enemy's big debut, as well as the intriguing storyline development that led to it.