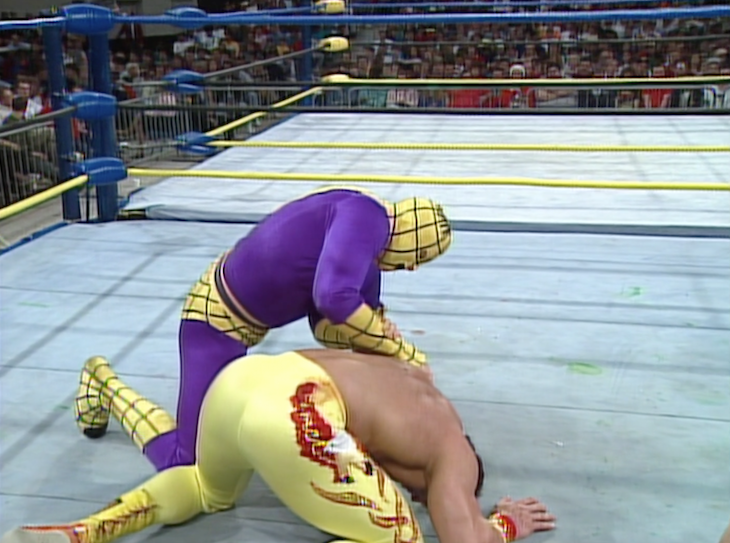 If our Starrcade '95 episode just before Christmas didn't satisfy your craving for times WCW turned their biggest PPV of the year into a baffling concept pilot, you're in for a treat! Our first special guest podcast of 2020 relives Starrcade 1991, a showpiece overrun by the debut of Lethal Lottery and Battlebowl.
Dean, Liam and British wrestling veteran Sam 'Berry' Gardiner - known between the ropes as Voodoo, eXodus, Mr. Puppet, Blok Busta and more - break down exactly what WCW did right and wrong in their attempt to make Battlebowl their answer to the Royal Rumble. And yes, it was 95% wrong.
In hindsight, they should have just plagiarised the Rumble outright. After all, if they're brazen enough to rip off Marvel's Spiderman with Brad Armstrong clad in purple and yellow, there's little point stopping there.