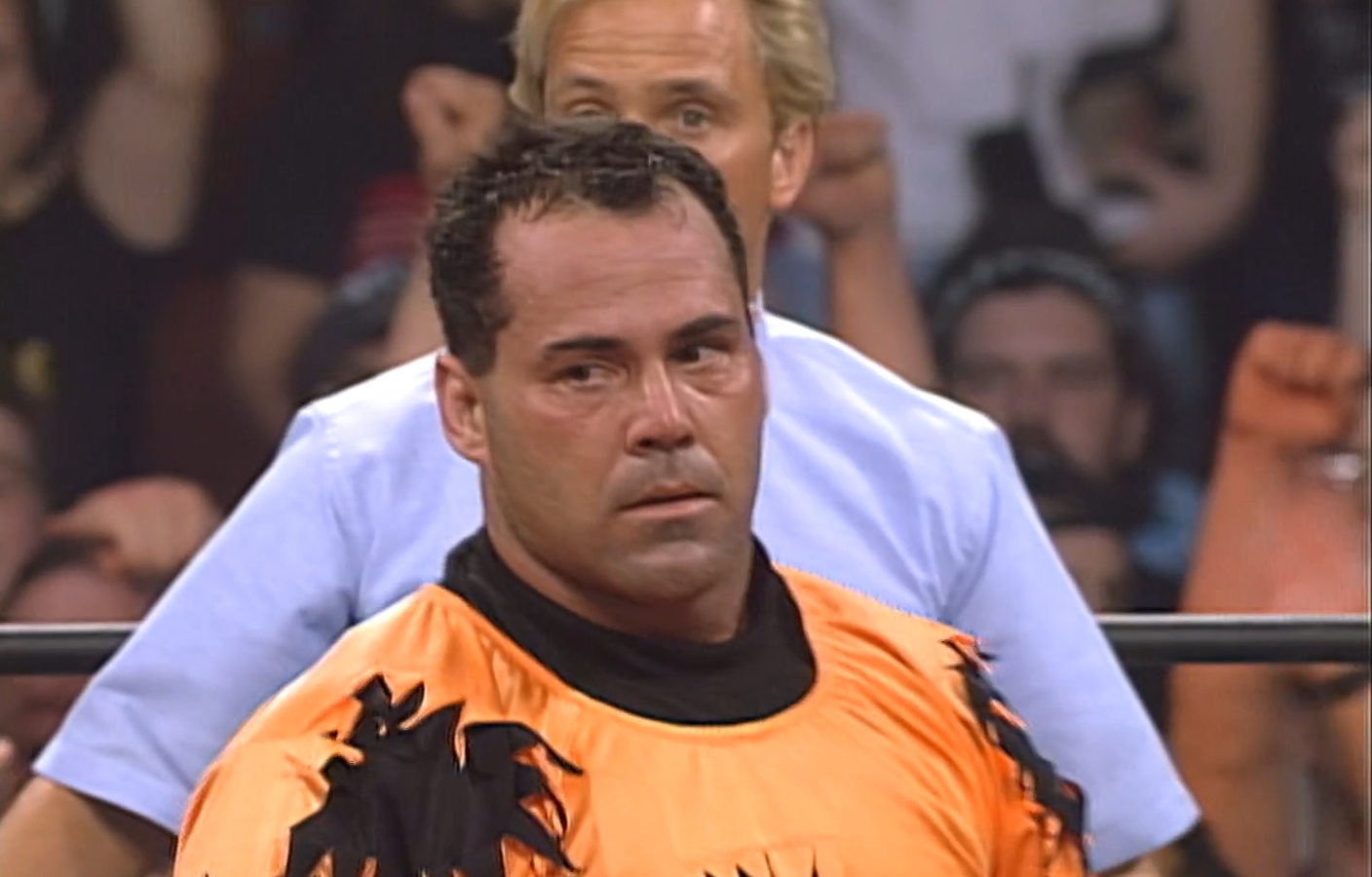 At the height of WCW's fame, the promotion cultivated a reputation for providing fantastic, exciting, fresh wrestling on its undercard before the main event crew arrived to stink up the joint. Those main eventers put WCW at the top, but as we learned, they couldn't keep them there forever without some fresh ideas.
Slamboree could well be the perfect example of that template. It comes weeks after WWE ended the 83-week winning streak of Nitro over Raw. It comes shortly after DX made fun of WCW at the Scope. And rather than shake up the formula in response, Bischoff instead opted to challenge Vince McMahon to a fight that was never going to happen.
Dean, Liam and Bryan Barrera, owner of top fan site WCWworldwide.com, look back at what could well be when the wheels came off as the Jerichos and Benoits deliver while the latest reshuffling of the same old guys on top proves even more confusing than the last.