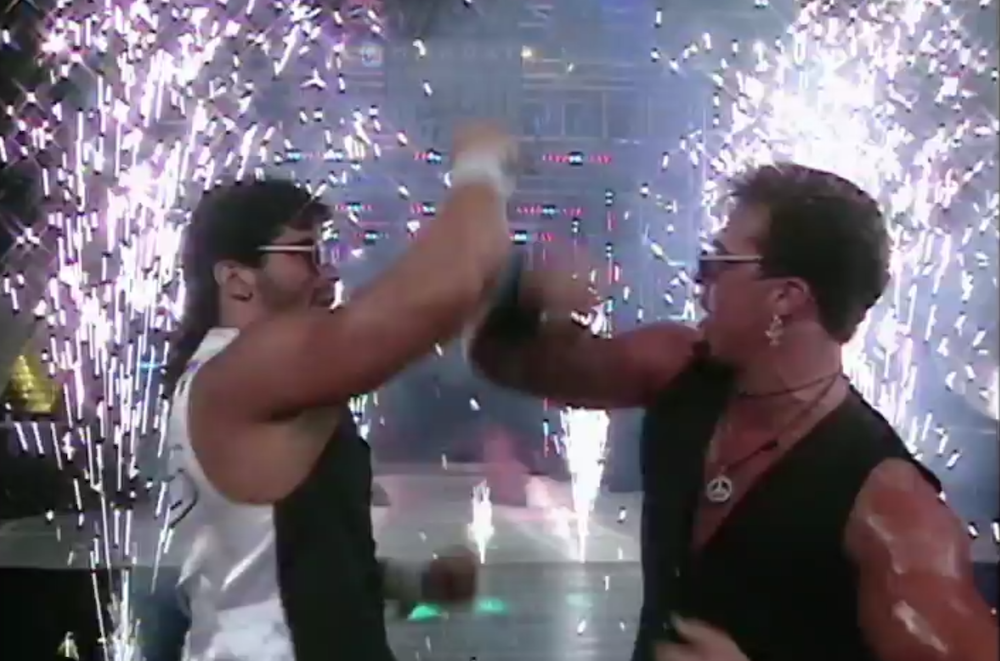 Can WCW Monday Nitro make it three enjoyable episodes from three, or is the honeymoon period already over? Will they be able to cram all of the fallout from Fall Brawl 1995 into just 45 minutes? And who wore the most nauseating ring gear on the evening: 'Macho Man' Randy Savage or the American Males?
Dean and Liam continue their unplanned, unedited, perhaps unbearable live review of the weekly TV show that forever changed pro wrestling. And this time, they do it without making a single reference to Jimmy Saville. Or do they..?
Either play this episode in sync with Nitro #03 on the WWE Network, or just listen alone as we talk you through the show.