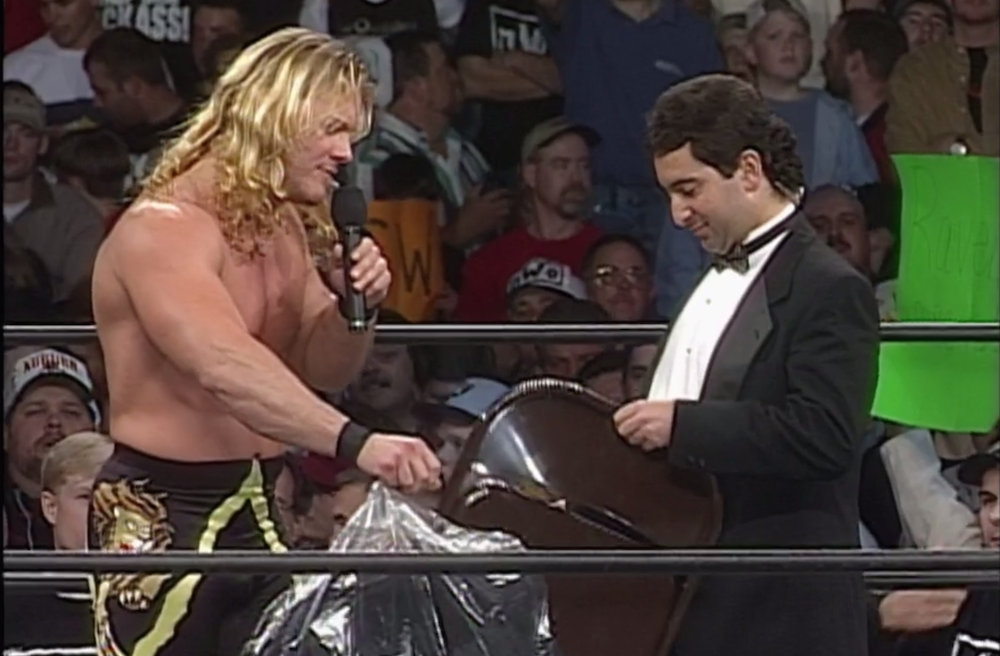 World Championship Wrestling had its fair share of memorable MCs, whether it be the distinct voice of early WCW era compere Gary Michael Capetta, voice of six years of weekly live television David Penzer or the legendary part-time contributor Michael Buffer.
And after 22 episodes of sidebars talking about such a vital aspect of a wrestling company, Dean and Liam have finally taken the time to put the unheralded microphone maestros under the microscope.
Not only that, but Mr. Penzer himself very kindly agreed to join us via telephone for a fascinating and detailed insight into the chaotic behind-the-scenes operations of WCW. From trying to calm a furious Philadelphia crowd by reading Positively Page chapter by chapter to getting into a 'hockey fight' with a former WCW titleholder, 'The Penz' has a story or two to tell.