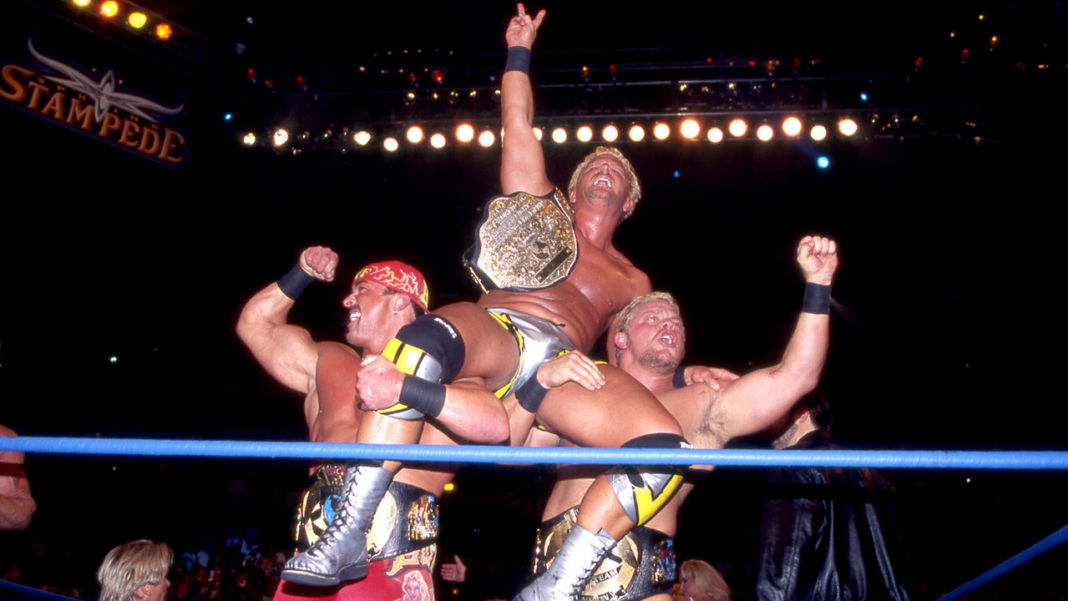 Jaws hit the floor all across the global wrestling community earlier this year when Jeff Jarrett was announced as an inductee into the WWE Hall of Fame. And Jarrett's years-long standoff with the dominant force of the industry isn't the only time 'Double J' has courted controversy.
And ahead of Jarrett's no-holds-barred spoken word tour of the UK, Because WCW had the chance to speak to 'The Chosen One' about some of those moments, from his ill-fated stints with the Four Horsemen and the New World Order, the Bash at the Beach 2000 incident and his penchant for smashing guitars over the heads of the vertically challenged.
In addition to this exclusive interview with the first former WCW star to join us on the podcast, Dean and Liam look back at Jarrett's two stints with the company, his entrance themes, his legacy as a professional wrestler and more.