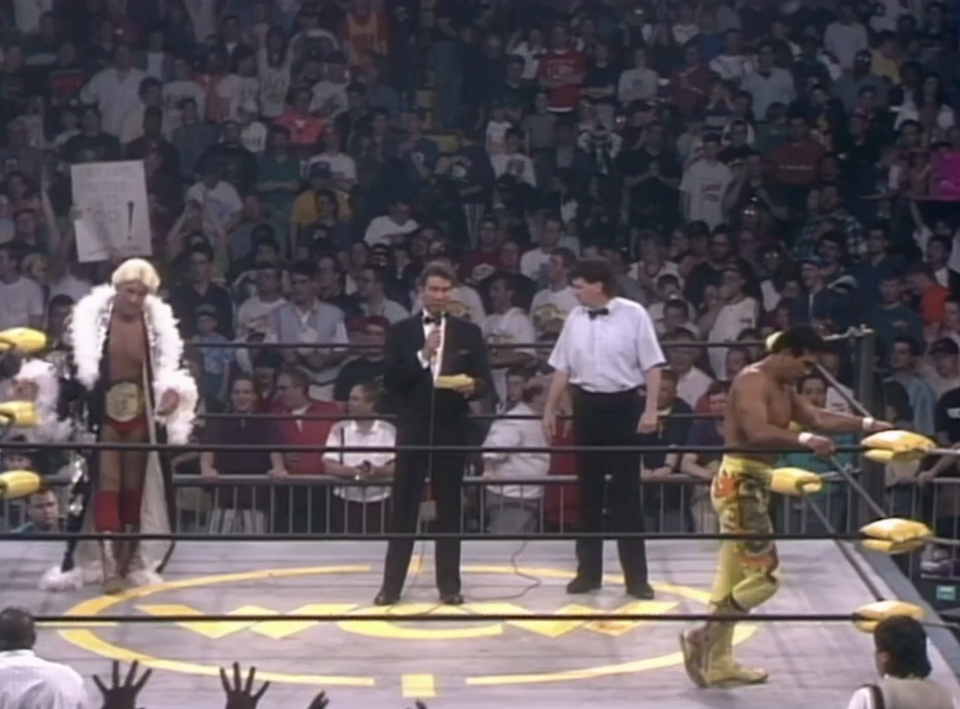 Since it's April, Dean and Liam decided to treat themselves to one of the best PPVs WCW ever put out as they're joined by Darren Goss of Discovery Wrestling for one of the last major events pre-Hogan arrival.
But hang on just a second: don't let a Flair-Steamboat main event, a retrospective dream match between Steve Austin and Great Muta and a trailblazing tag team war fool you: there's plenty of typical WCW numbskullery to be found amidst the greatness.
Who wins the war between all-time great workers and baffling booking? Or will it end in a confusing and inconclusive draw? And exactly what does the American Males theme say when played backwards?