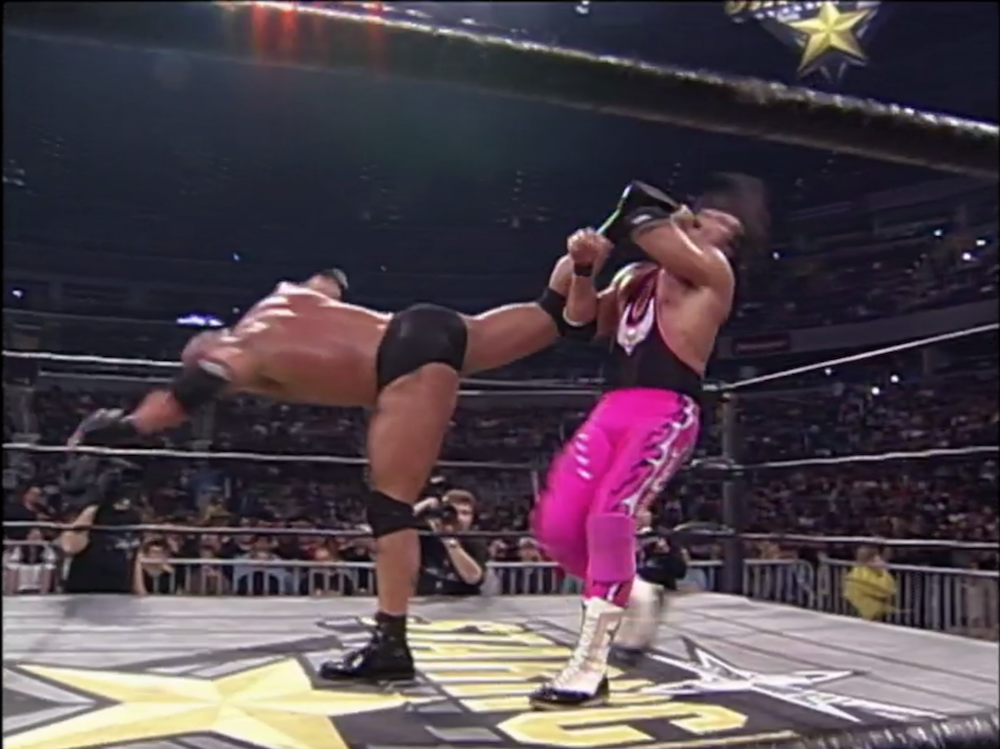 WWE has recently revived the Starrcade brand name for a house show in the old North Carolina territory. So, Dean Ayass and Liam Happe look back to one of the reasons a rival company was in a position to revive the name in the first place.
In their first look at a 'Vince Russo PPV', Dean and Liam endure all 13 - yes, thirteen - matches on a three hour show that gave us so much crap and snatched away the in-ring career of Bret 'Hitman' Hart all at the same time.
NOTE: Our audio quality improved after the first six episodes, but we are perfectly audible in this one nonetheless. Please hang in there!